I figure different countries must have different ways of packing pastries for take aways, I thought I'd show you how ours look like.
Since we do not have any fancy franchise outlets here, the packing is more or less similar between shops, using basic wrapper like the photo below. However not all shops use this, which is already considered "fancier" than others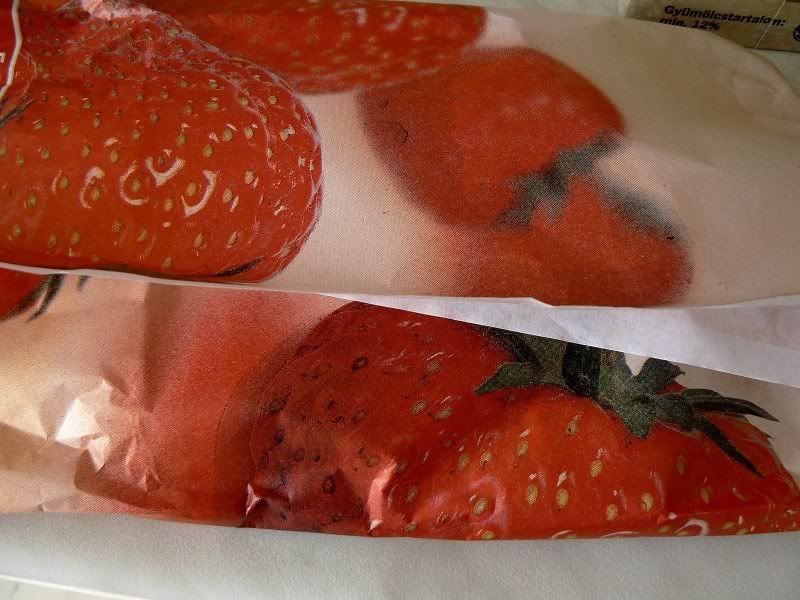 Unwrapping it, reveals the base made out of card board, for larger quantities , a bigger base is used. You can not see it but on top of the pastries, is a piece of transparent sheet to shield the pastry from direct contact with the wrapper..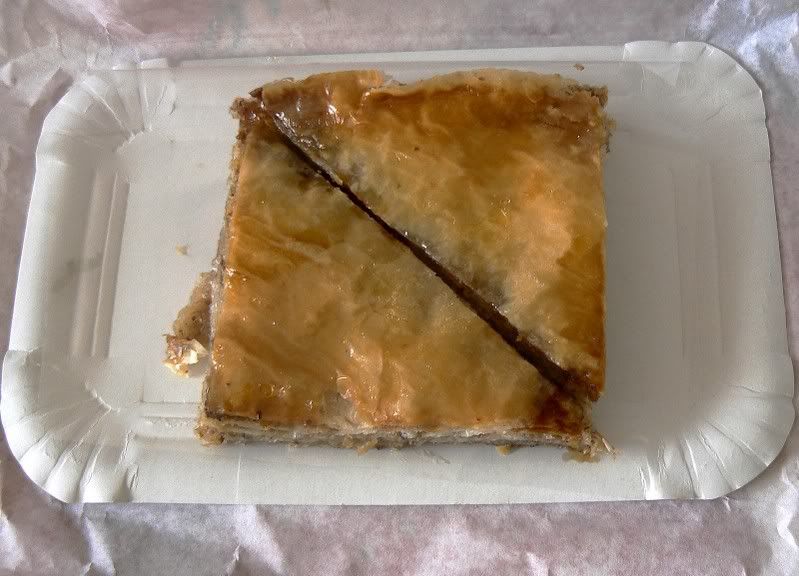 To those who are unfamiliar with what pastry this is, its baklava, a type of dessert originated from Greek or Syria. I'm currently hooked on this sweet dessert made out of nuts, honey with layers of filo sheets. This particular bakery where I bought the baklava sells tiny small piece per serving, so we usually have to buy 2 instead of usual one (we're on diet) ..good trick to sell more :p)