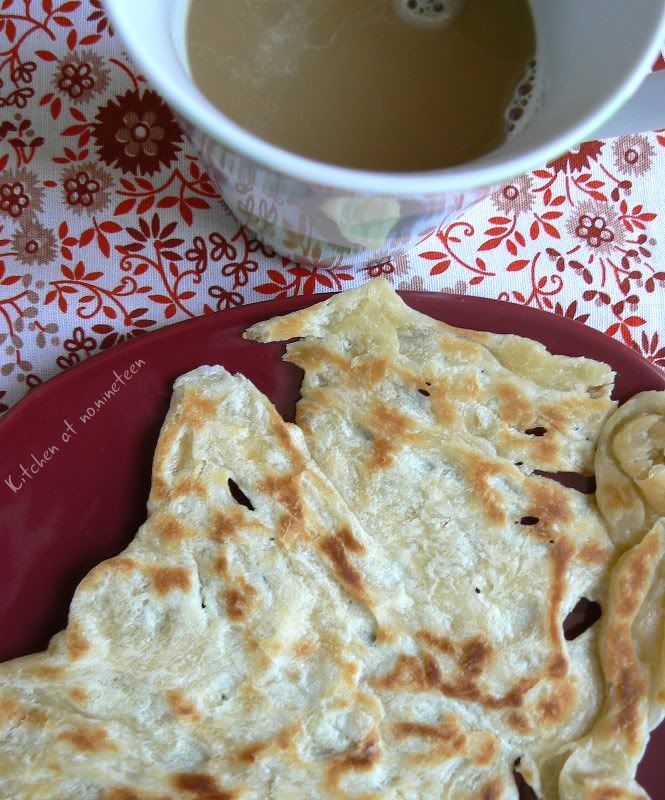 Reading
WokandSpoon
's review on the roti canai
recipe
ignite my crave for this popular Malaysian breakfast (or lunch or dinner - you can find it 24/7 at any Indian muslim stalls).
.
The outcome this time round is definitely encouraging than my first (recipe from Amy Beh; which was tough and flourry). Tastewise, it's near to the original. Texture wise, I should certainly practice and improve the kneading technique on the remaining 3 dough in the fridge. Compare mine with
this
, not bad right?
Best eaten with your favourite curries or dhal.