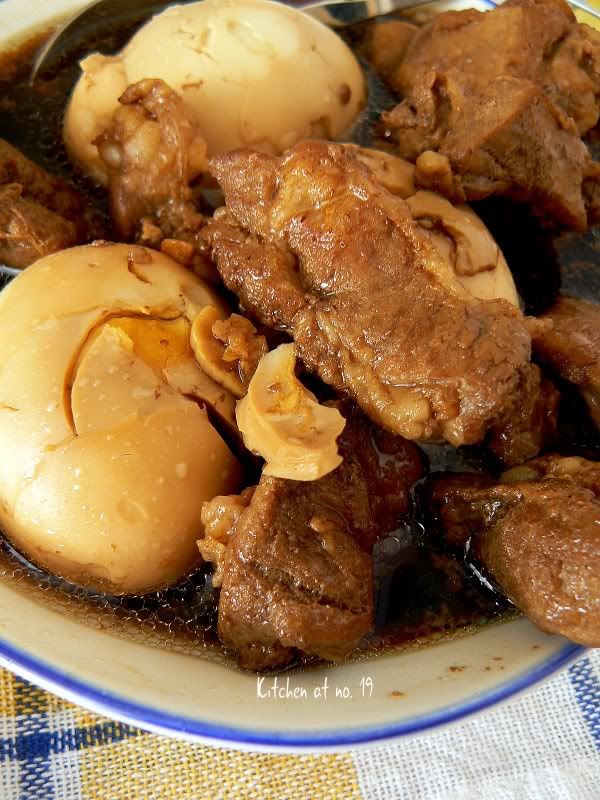 Yeah, that's the best name that I can come up with :p which makes me realised that I do not know most of the home made chinese dish's names! Hmmm..
Anyway, this dish is popular on my mom's dinner's table. Everybody loves it, from children to adults! Am sure most of you are familiar with this dish :)
Here's what have gone to the wok :-
Eggs, hard boiled
Ginger, Sliced
Garlic, crushed
Spare ribs
Dark soy sauce
Light soy sauce
salt, to taste (not too much though since light soy sauce is already salty)
sugar, to taste
water
1) Heat oil in wok. Put in the crushed garlic and sliced ginger, sauté til fragrant.
2) Next add in spare ribs and stir fry until half cooked.
3) Poke hard boiled eggs with fork before adding to the wok. Followed by dashes of dark & light soy sauce, salt, sugar and water - stir to mix all the ingredients well.
4) Let it simmer til spare ribs are tender.
Like most chinese dishes, it is best eaten with steamed rice.
Easy, right?