The end result of this recipe should look like the photo in this
page!
My re-production is flat in shape which seem more like a pan-cake! The texture of the "dough" was watery. I have no idea what went wrong. In an effort to thicken the mixture, more flour was added. Not too much though as you wouldn't want it to turn out hard. With the slightly wet texture, I couldn't possibly wrap the fruit into the dough, so I chose to mash the fruit instead.
Verdict : despite all the alteration to the original recipe, the doughnut turned out to be light and fluffy. Quite addictive, actually ;)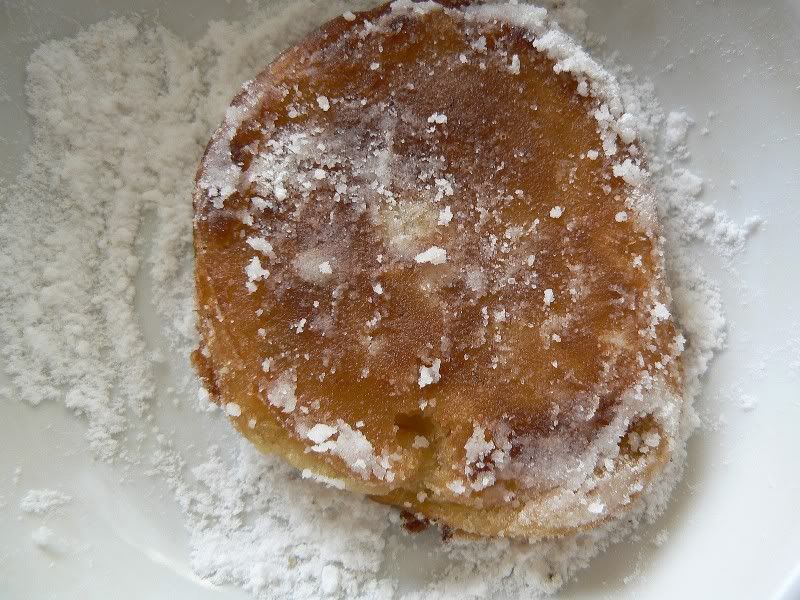 the cinnamon powder has gone missing, so only caster sugar was used for coating the dougnut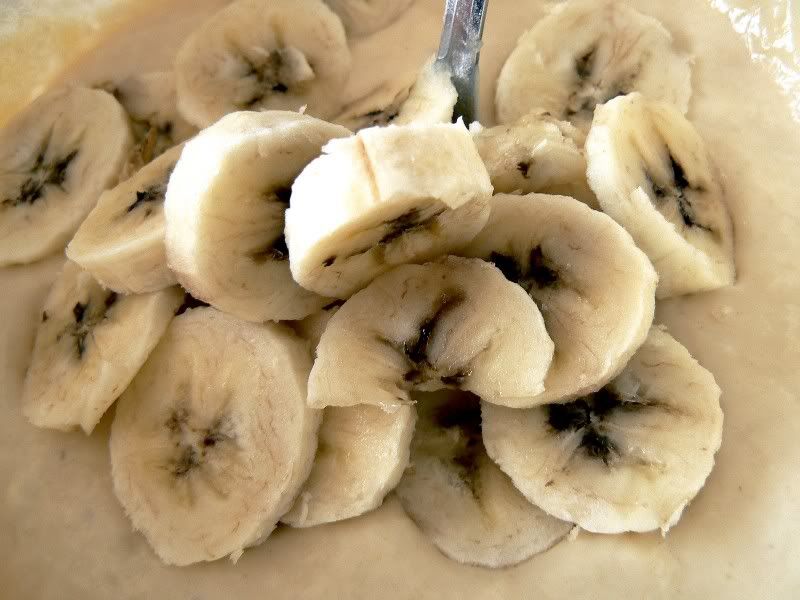 see the mushy mixture?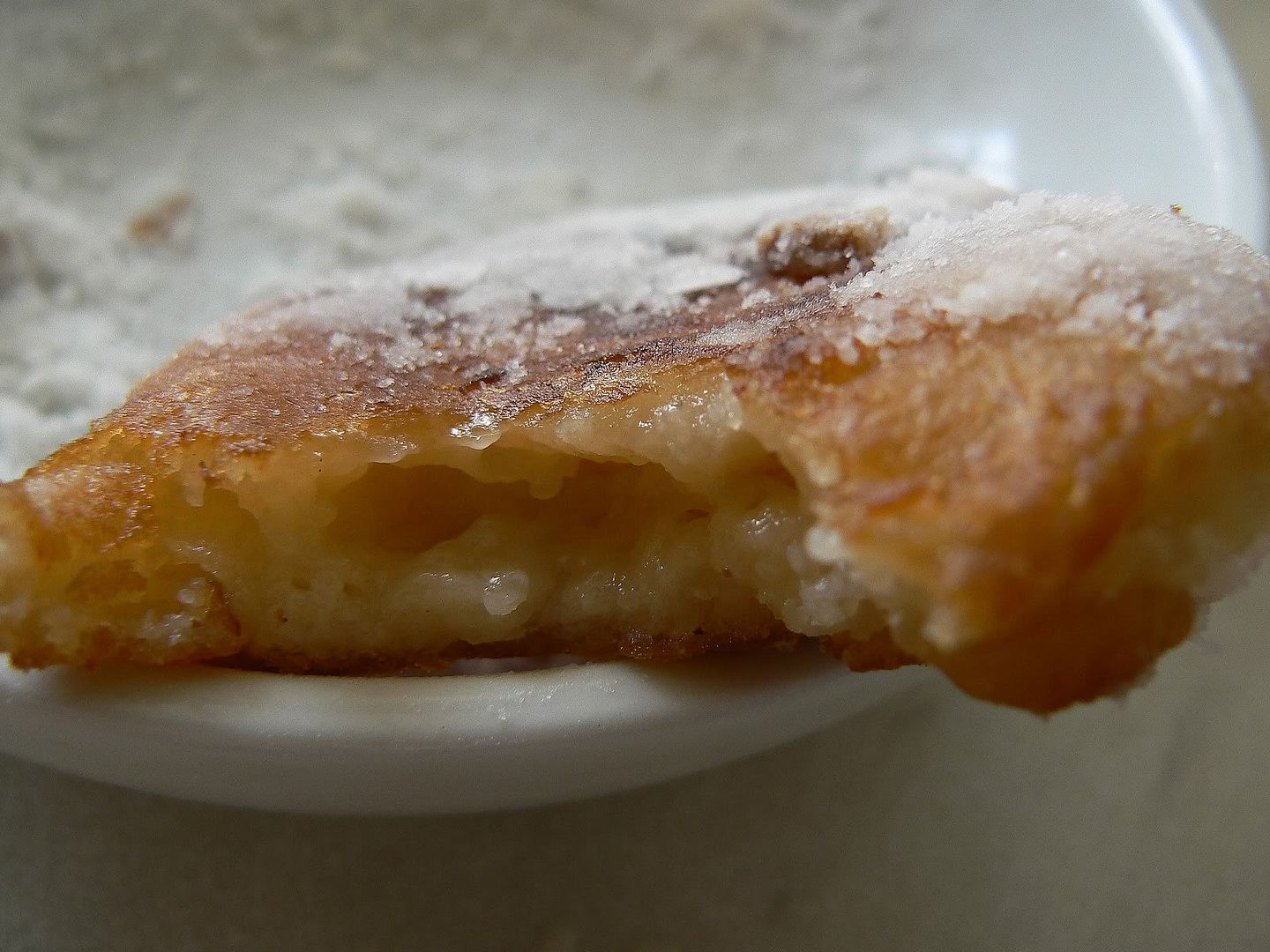 biting into moist of bananas


Apricot Doughnut

Ingredients :-
250 gm flour
50 gm sugar
1 lemon zest
1 egg
50 gm butter
20 gm yeast
250 ml milk
20-25 pcs of apricot, coreless
50gm caster sugar for coating
cinnamon for coating

Method :-
Mix the yeast with 20gm sugar in the milk. Set aside for few minutes.
Next, add flour, 30gm sugar, egg, melted butter, zest of lemon and set it aside at a warm place for 40 minutes.
Roll out the dough on a floured board, cut it into pieces and the fill them with half-cut apricot pieces.
Fry the balls in rich, hot oil and coating the doughnut with cinnamon powdered sugar.