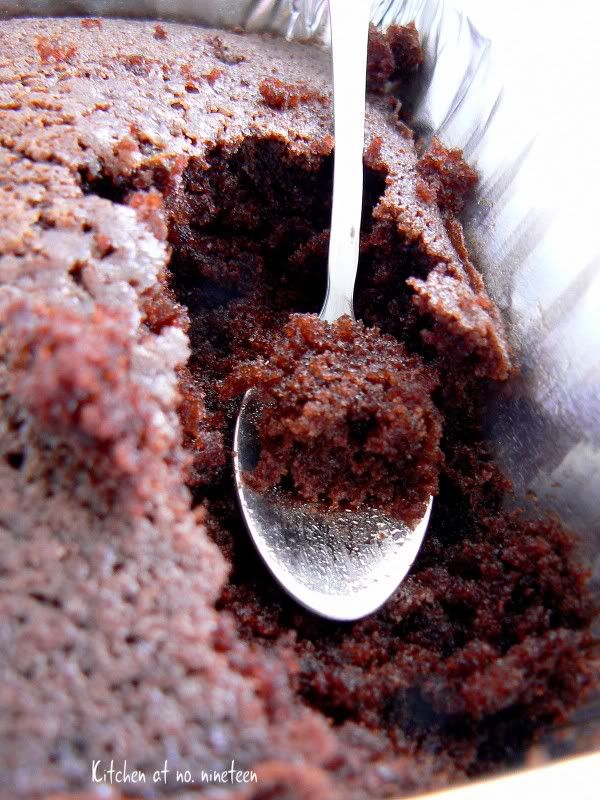 M M mmmmm..the taste does live up to the name - moist! The recipe made me 3 small alum. foil trays and I alone finisehd 3/4 of a tray..help, someone please hide it
My normal practice whenever baking a cake is reduce the qty. of sugar stated, but somehow for this one I followed to the T and the sweetness was balanced with the after taste of cocoa / coffee...simply perfect!!
Head over to Pusiva's for the
recipe.