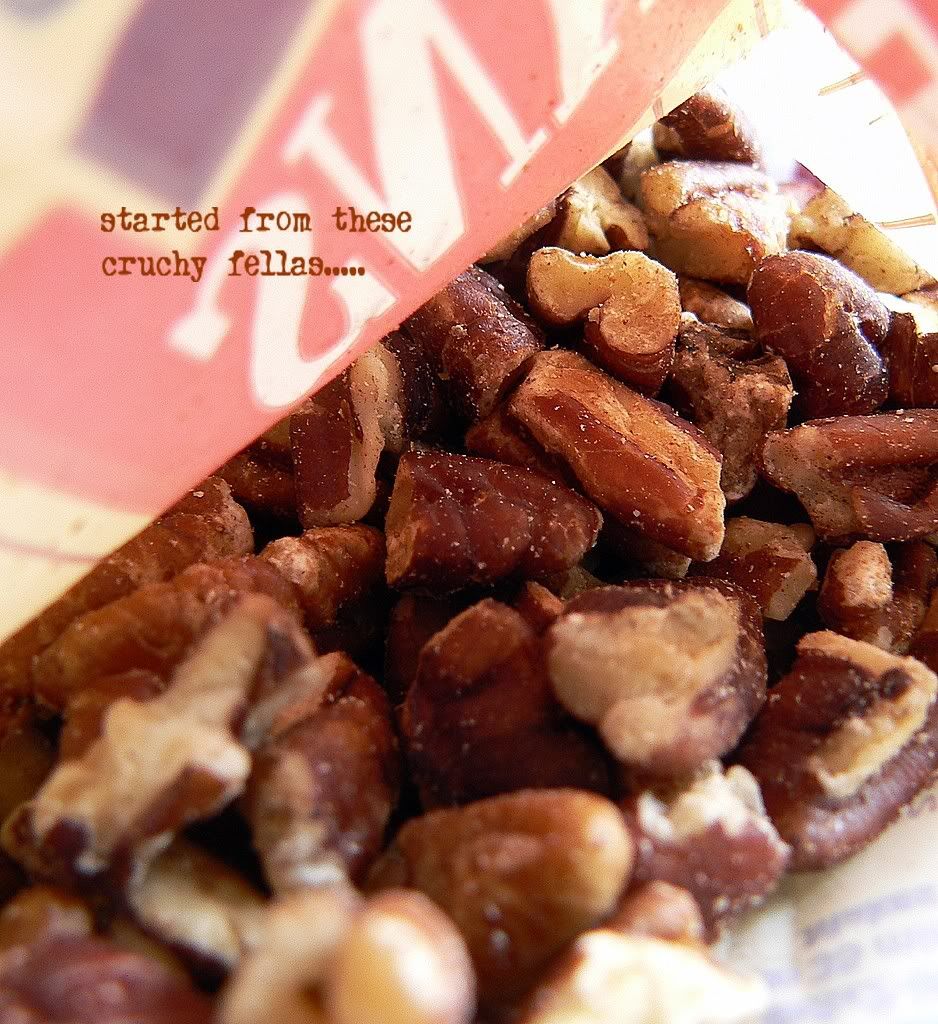 A packet of pecan pieces started this baking session. It came all the way from the USA through food exchange project BBM3. That was 7 months ago. Afraid that it will turn bad, I decided to bake the recipe included at the back of the packet.
The brownies turn out great! A tad too sweet, but great first :) After its cooled, dark chocolate icing was added to tone down the sweetness. What a wonderful dessert for our anniversary ;)..
update : tasted even better after overnight in the fridge ..yummilicious !
Fudge Brownies
make : 16 squares
Ingredients
1/2 cup butter or margerine
1 cup sugar
1 tsp. vanilla
2 eggs
2 sq. (1 oz) unsweetened chocolate, melted and cooled
1/2 cup sifted flour
56gm pecan pieces
Method
cream butter, sugar and vanilla. Beat in eggs. Blend in chocolate. Stir in flour and pecans. Bake in a greased 8x8x2-inch pan at 325°F (gas mark 3) for 30-35 minutes. Cool.