Yet another easily prepared snack,
Pita
bread with pizza ingredients. We had this for breakfast this morning since I'm bored with the usual breakfast items. So, the next time you're in the supermarket, please don't forget to buy the pita bread and try making this at home. IMHO, it is as good as the pizza sold in pizzeria ;)
Let's get started! Preheat toaster/oven. Set bread on baking tray, first spread ketchup (or pizza ready made pizza sauce) as the base followed by shreded cheese (any type of cheese which easily melt). Then top with cuts of sausages and salami. Finished off with shreded cheese and mayonaise. Ready to toast.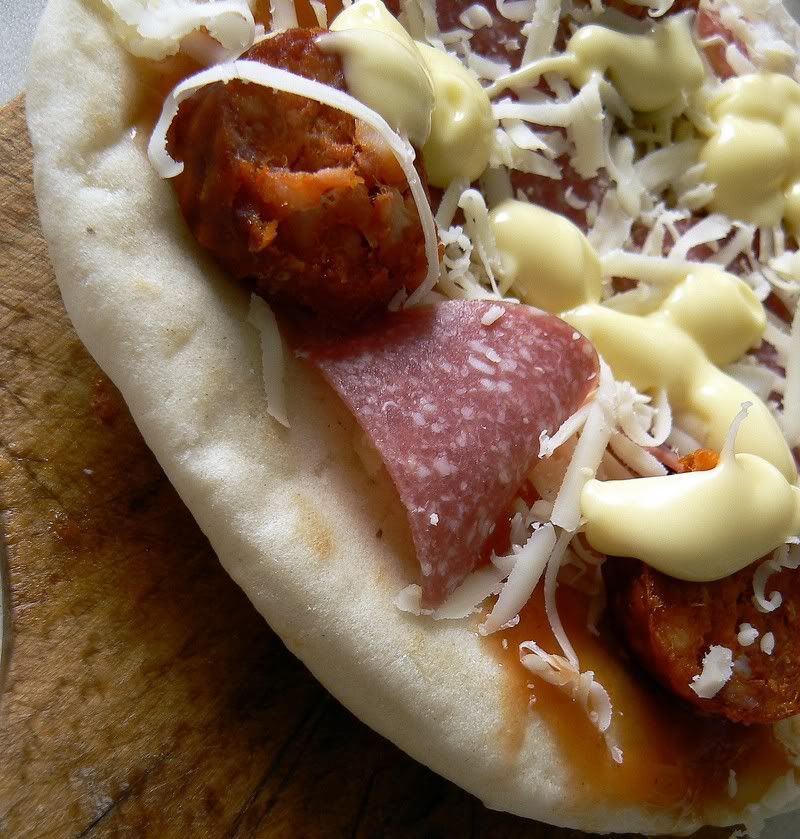 See how wonderful it look (below). Remove from toaster/over when cheese has melted. You can put anything for the toppings. I don't think anything will go wrong with this tasty bread :)